Auto Detailing - Hilliard, Ohio
Attention To Detail Plus Auto Detailing business provides the ultimate auto detailing experience for Hilliard, Amlin, Columbus, Dublin, Galloway, Dublin, Plain City, West Jefferson, Grove City, Powell, Unio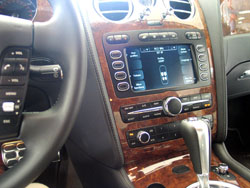 nville Center, Westerville, Harrisburg, Lewis Center, London, Franklin County, Madison County, Delaware County, and Union County. Our auto detailing shop is fully equipped, and outfitted with everything needed to provide your vehicle the finest professional detail available. Contact us today to arrange for an appointment.
Your car is the 2nd largest investment you will make. Wouldn t it make sense to maintain as much value as possible? It is recommended to have TWO full details done per year because when paint fades or light scratches form, an ultra thin layer of paint must be removed to restore luster. With our Gold, Silver, and Maintenance Packages, there are affordable ways to properly maintain your vehicle and hold maximum value. Our staff of professional detailers are trained and certified, and belong to the International Detailing Association with over 37 years combined experience. We promise to care for your vehicle as if it were our own. In fact, we GUARANTEE value will be added to your vehicle or we will refund your money and give you $50.00 to go see one of our local competitors. Come visit our facility and let us do a 26 point inspection to see where we can add value back to your vehicle with our state of the art equipment, because we care about your car AND saving you money. See Angie s List to read reviews.
http://www.attentiontodetailplus.com/
Print Your Deal Vouchers Now Support:
If you have a printer problem and are unable to print your purchase for any reason, please email ondemand@neofill.com. Please do not reorder your deal vouchers.
Attention To Detail Plus - Bronze Package
4605 Northewest Parkway
Hillaird, Ohio 43206
Phone: 614-940-9628